POTATOMIKE's commitment is to provide work to you at the lowest price in the market. To purchase a piece of art that you like, click on the image and proceed to payment.
Prices for artwork do not include credit card processing fees, taxes or shipping costs, which are added at checkout and once shipping prices are confirmed.
Kevin Callaghan completed am MA at the Royal College of Art in 2013, he has multi-disciplinary approach to his practice. Kevin currently lives in Cork and has his studio at The National Sculpture Factory, he runs intense explorative sculpture and ceramic workshops in the UK and Ireland.
Kevin exhibits and nationally and internationally, showing at the Dublin Castle, The London Art Fair and the Saatchi Gallery with Cynthia Corbett Gallery and the Young Maters Art Prize, the Victoria and Albert Museum "What is Luxury" with Unknown Fields Division and Toby Smith which continues to receive extensive press worldwide with article in the Guardian and the New York Times.
Other shows include "GLOBALE: Infosphere" ZKM Museum, Karlsruhe, Germany and Van Abbe-museum, Eindhoven, Holland. He is busy developing new work for exhibition, and has a residency at The Glasgow Sculpture Studio in January 2018.
Kevin is currently an artist in residence at Glasgow Sculpture Studios, which supports a vibrant community of professional artists who focus on innovative sculptural techniques and practices. To see more, click the link below. To see what's come of Kevin's work and residency, check back for more of his new work.
January 16 to March 26
Glasgow Sculpture Studios
2 Dawson Road
Glasgow, United Kingdom
To see Kevin's work in person, visit his next exhibition:

March 23-24
Cork Sound Fair
St. Peter's Church
Cork City, Ireland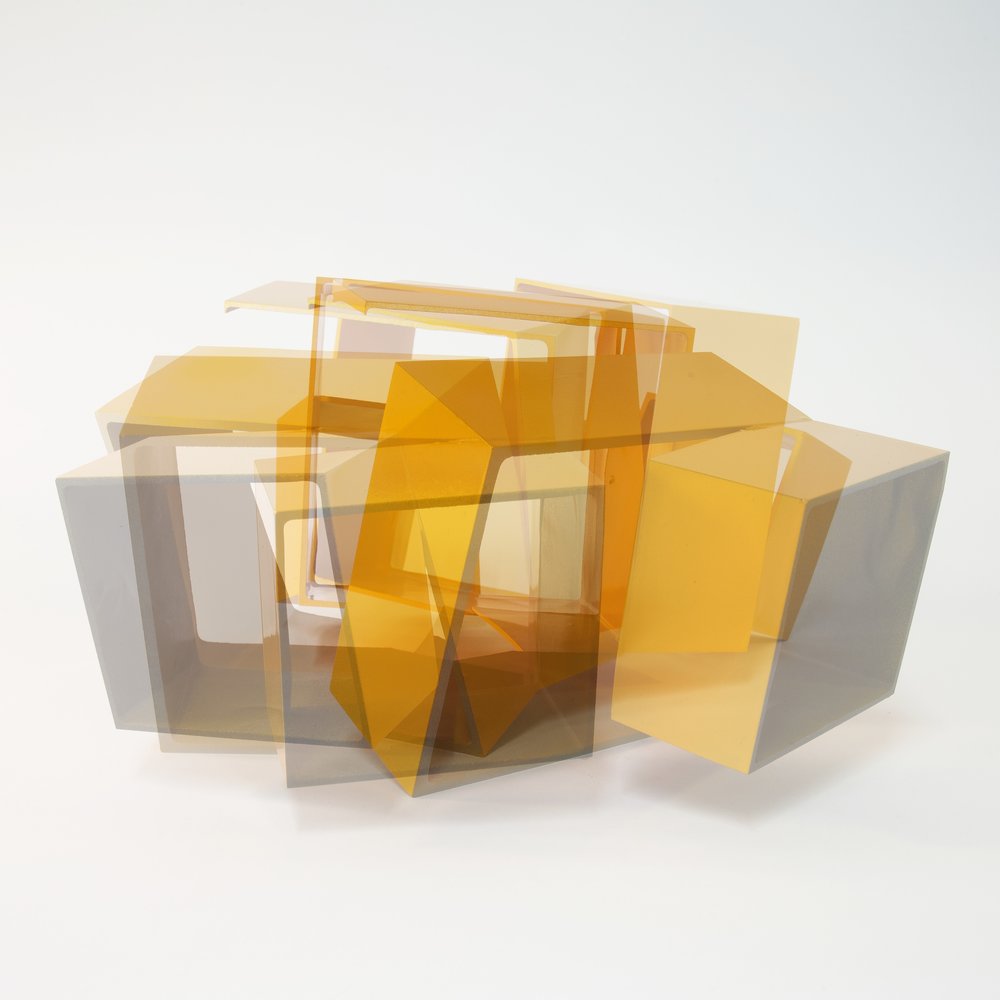 POTATOMIKE takes pride in providing transparency in the art market.
We are currently updating information on sold pieces here and will have more information available soon.